The NODE crew from Frankfurt has announced the followup to their successful NODE08 festival. I will be co-curating the NODE10 exhibition with Eno Henze, a collaboration I think will have some interesting results.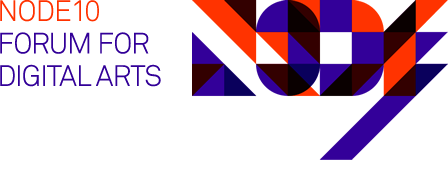 November 15-20, 2010
Frankfurter Kunstverein, Frankfurt, Germany
The purpose of the inter-media forum is to facilitate a cross-border exchange between interactive media, digital art and generative design. The 'NODE – Forum for digital Arts' emerged in 2008 from an initiative of developers and users of the programming language vvvv, which is mostly used to create artistic and creative software projects. But NODE is more than just a large-scale vvvv user meeting, the NODE – Forum for Digital Arts gathers people working across the disciplines of applied and artistic media in a week-long event.
The focus of this years NODE10 is the investigation of cultural consequences of a post-industrialised, technological society. The exhibition 'abstrakt Abstrakt' thus deepens the discourse surrounding technology and society. Participants look into the subjects through workshops and talks combined with subsequent symposiums and live performances.
NODE10 – Official site
NODE10 on Facebook
NODE10 on Twitter
Call for Entries
Deadline: 31.08.2010
This year you are definitely invited to participate the NODE Forum for Digital Arts again. So don´t hesitate and send us your work, which could be from screen to wall to everything. Please send us your proposal including the following information:
– detailed contact information
– title of your work
– context of creation (personnal project, schoolwork, professional)
– description of your work
– duration, resolution, sizes, tech rider
– screenshots, photographs
only as pdf to: node@vvvv.org (subject: submission)
For all other materials please send your documents to:
NODE – Forum for Digital Arts
Niddastrasse 84hh, 60329 Frankfurt, Germany